LPN and HEU
 BCNU files application for LPNs, excludes affiliates representing more than 30 per cent of worksites.
On Monday, Nov. 28, BCNU filed a number of applications to raid LPNs from HEU and other unions.  But as predicted, they left out most affiliates and they did not submit a province-wide application.  Effectively, the BCNU has abandoned a province-wide strategy and is hoping one of its applications will capture LPNs in a health authority.  It's a strategy that can only result in isolating some LPNs from others.  We remain confident that the majority of LPNs across the province continue to support HEU.
It's important to recall that in 2009, the BCNU filed raid applications in every health authority and also insisted that it had signed up a majority of LPNs.  But when the Labour Relations Board (LRB) investigated their claims, it found they did not have a majority in any of their applications.  All their applications were dismissed.
Next Steps in Raid Process:  Beginning in early December, the LRB will review the validity of the BCNU applications– a process which could take several weeks or even months.  In 2009, the LRB took more than six months to formally conclude its investigation before rejecting BCNU's claim and banning them from raiding LPNs for a 22-month period.
HEU will keep LPNs updated as the process moves forward. Please check back at  for more information.
November 28, 2011 
 In 2009, Licensed Practical Nurses rejected an attempt by BCNU to absorb us into their RN-focused union through a card signing campaign called a "raid."
But instead of listening to LPNs and respecting our decision to remain in the Hospital Employees' Union, BCNU is at it once again.
They've launched another raid on us and on our union.
Right now, we should be focusing on anticipated changes to our profession – changes that could provide us with more autonomy and open up new opportunities for professional growth.
Unfortunately, we will also have to deal with the reality of yet another costly and divisive raid on our profession that will undermine our relationships on the floor with RNs, and threaten our independence.
In 2009, LPNs rejected BCNU and united behind our bargaining priorities. That's how we achieved increment steps in 2010 bargaining (and for most LPNs this also meant significant wage increases).
As nursing professionals, LPNs have a bright future in this province.
We urge you to stand united once again so that we can defend that future together.
For more information about why the vast majority of LPNs are sticking with HEU as their union, please see our information bulletins, Q&As and other information here.
Latest News
BCNU president questions LPNs' ability to practise safely on CKNW (November 24, 2011)
Has the BCNU leadership really reversed its traditional resistance to expanding the utilization of LPNs?
Judging by the comments made yesterday by BCNU president Debra McPherson on The Bill Good Show on CKNW radio, not much has changed.
Which union has LPNs' professional interests at heart? (November 21, 2011)
Who's really committed to the future of our independent profession? These are questions some LPNs – especially newer members of the profession – have been asking themselves and members of HEU's LPN advisory committee over the course of the BCNU raid.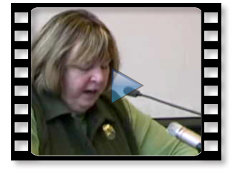 What milestones have HEU LPNs achieved? (November 21, 2011)
Looking back, LPNs in B.C. have come a long way since they were almost eliminated from the health care team in the late 80s. Here's a list of some of the many successes LPNs have secured in the past two decades.
What do BCNU's leaders really think of LPNs? (November 5, 2011)
Watch the video to learn more about BCNU President Debra McPherson's opinions on what she calls the "dumbing down" of the health care workforce.